Happy Valentines Day!
Posted on 14 Feb 2014
I hope you have a lovely day guys!
Unfortunately, I wasn't the genius who made the image above, the lovely people at the
Doctor Who Official Tumblr
made it (as far as I'm aware).Song of the Day:
Filed under:
Comment(s): (Add your's?)
Agh!
Posted on 09 Feb 2014
I do apologise for the strange title, it's the only word that sums up my feelings about my site at the moment. I literally have so much to do and not enough time (or motivation) to do it. I feel so bad about previously promising "big changes" and now finding that I simply don't have the time to deliver them any time soon.To clarify, no big changes will be taking place on my site until
Summer
. Unfortunately, that's the way it has to be. I'm so sorry about getting too excited about my ideas and promising to put them into action soon. The simple fact of the matter is that I can't deliver that.Anyway, I'm going to do my best to get the site back into a normal routine as much as possible with responding to comments and posting updates as soon as possible.
Song of the Moment:
Filed under: Site
Comment(s): (Add your's?)
Liebster Blog Award
Posted on 21 Dec 2013
I was recently nominated for the
Liebster Blog Award
by the lovely
Kaitlyn from PinkWish
. For those who have never visited her site she runs a fabulous blog and resource site and I highly suggest you go and check her site out!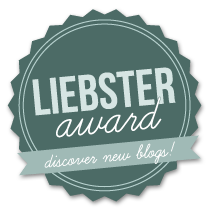 I've seen the Liebster Award floating around some of my favourite sites/blogs for a week or so now, but none seemed to state any "official rules", causing me to do a bit of research myself. Unfortunately, the award has been around for so long that many of the rules have been lost/changed, however, I did find a revised set of rules which took a lot of the varied sets into account, so I thought I'd use those:
Thank the person who nominated you, and post a link to their blog on your blog.
Display the award on your blog (save it to your own server to avoid causing the person who nominated you bandwidth issues).
Answer 11 questions about yourself, which will have been provided to you by the person who nominated you.
Provide 11 random facts about yourself.
Nominate 5-11 blogs that you feel deserve the award, who have less than 200 followers.
List the rules in your post.
Once the post is written and published, inform those you have nominated for the award and provide a link for them to your post.
Answer the nominator's questions about you:
What is something that you are most proud of, about your life? This is actually a tougher question to answer than I expected it to be! I think I would say how much effort I'm currently putting into everything.
Are you left handed or right handed? Right handed.
What are three things you can't live without? (People don't count for this one) Besides the obvious food/water/shelter/etc? I would say: my laptop, my iPod, and my Kindle.
Name something you could talk about for hours. Ignoring every negative topic I could rant about (discrimination, issues with the educational system, etc.), Doctor Who. I could talk about Doctor Who for days.
List your top five girl and boy names.

Girls:

Maya
Carrie
Lucinda
Rosabella
Ciara

Boys:

What is your favourite store to shop at? I love shopping at Top Shop - although it's way out of my price range to shop there regularly.
What is your all time favourite song? Sleepsong by Bastille. I feel enchanted every time I listen to it.
Who is your idol and why? I have two: Carrie Hope Fletcher because she promotes simply being happy and inspires people to achieve their goals; and Demi Lovato because she has been through so much and didn't give up.
What is your favourite site to visit? I'm not going to include the massive websites like YouTube or Tumblr for this one, despite spending most of my time online between those two sites. I love visiting Punk Rose, as I'm always in awe of her talent.
Where is the one place you would like to visit? I would love to visit New York.
Tell me something that no one really knows about you. I'm a massive pyrophobe, which means I'm terrified of fire.
Random Facts About Myself:
I live in a small village so I don't get to see my friends as often as I'd like.
My favourite subject I am studying currently is Psychology, closely followed by Chemistry.
I have an older sister, and unlike a lot of sisters, we never fight.
I want to travel a lot when I'm older.
My educational goal is to eventually get a PhD in Psychology.
I love walking in the woods.
I'm only 5"4'.
Try as I might, I can't pronounce the word "rewind" correctly without talking much, much, slower than usual.
I strongly believe in equality for all.
I get annoyed when people judge another person's lifestyle.
As this is getting exceedingly long, select "Click here to read the full post" below to see my nominations and questions for them.
Click here to read the full post
Filed under: Site , Personal, Blog Challenge
Comment(s): (Add your's?)
Creative Commons



All content

by http://fallenhalo.org/ is licensed under a Creative Commons Attribution-NonCommercial-NoDerivatives 4.0 International License.
<<
Refresh
>>